Local Parishes and Village Halls from Thornham (Norfolk), Rampton (Nottinghamshire) and Caerphilly (Co. Borough) have all been awarded free security kits to help lock up their premises and parks. The awards were made during the Covid-19 lockdown and were part of an initiative by the Secure Communities Scheme to help community projects to meet the unexpected costs of securing premises during the pandemic.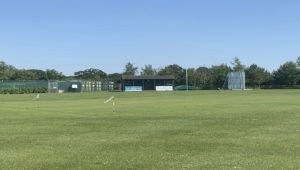 Thornham is set on the beautiful Norfolk coast, and its hall and playing fields provide the social and sporting heart of the village community.  It has a thriving tennis and cricket club and the playing fields are regularly used for fitness activities.  Tennis was included in the early easing of restrictions during Covid-19, but the restrictions required only members could play.  The committee applied to the Secure Communities Scheme to help them provide controlled access to the courts, as well as increasing security for the cricket pavilion.
The Rampton and Woodbeck parish council had the challenge of securing its community property and outdoor areas during the C-19 restrictions.  Pinder Park, a popular open space for locals, was of particular concern.  The park, usually a thriving and vibrant venue used by many groups, badly needed improved security.
Heading across the border to South Wales, the BMMR Parish Trust CARE project involves a number of Parishes in and around Caerphilly who are working collectively to provide help and support to their communities through the Covid-19 situation. They provide food parcels, a centre for click and collect shopping, prescription services and pastoral care.  This has meant creating a central community hub to store food items and also asking volunteers to work in more isolation than normal.
The Secure Communities Scheme has supplied free security kits to all three communities to help keep sporting equipment safe, secure access points or to help keep volunteers safe and deter theft.
Speaking for Rampton & Woodbeck Parish, Ed Knox commented: "We are grateful to Burg-Wächter for providing us with locks to keep the park safe during the Covid-19 lockdown. The locks and chains once applied put our minds at ease and kept the equipment secure until we were able to re-open to the community"
On behalf of the BMMR Parish CARE Trust project, Reverend. Dean Aaron Roberts commented: "Our security cameras have been a great asset for our charity, who have been working at all hours of the day and night to ensure people are looked after during the COVID-19 pandemic. It is a comfort to the volunteers to know that they are safe, and that they are safeguarded as the CCTV cameras provided by Burg-Wächter UK watch over them to ensure that we are providing a standard of security on our premises"
Mark Pearson from Burg-Wächter, the company behind the Secure Communities Scheme commented: "Burg-Wächter is known its comprehensive choice of locking products as well as an extensive range of safes and post-boxes.  We saw a rise in demand for such products during the Covid-19 lockdown.  We knew that communities would struggle to meet the unexpected cost of providing extra security during the restrictions, so we adapted our existing Secure Communities Scheme to reflect this need.  Since lockdown commenced, we have provided over 20 security kits worth £150 each to communities across the UK, with many more applications currently being processed.  We hope the Scheme's support for these halls and parishes, situated at the heart of their communities, will help locals feel safe, equipment secure and premises protected."
The Secure Communities Scheme is now seeking more applications from community projects that are still affected by the pandemic restrictions.  Any local initiative that is run by or supports the local community can apply.  Successful applicants receive a tailored security kit to help secure property, premises, equipment or storage areas to the value of £150.  Successful applications are selected dependent on their engagement with local communities, the impact of the lockdown on security requirements and the benefits that increased security can provide. Application forms for the Secure Communities Scheme can be found here: https://uk.burg.biz/community/. More information on the Halls and Parishes can be found here: Rampton & Woodbeck Parish – https://www.ramptonandwoodbeck-pc.gov.uk/, BMMR Parish CARE Trust Project – https://bmmr.church/ and Thornham Village Hall and Playing Fields – https://www.thornhamvillagehall.co.uk/.