Sold Secure heavy duty security cable
Ideal for linking bicycle wheels to the frame, or for general security around the home, this heavy duty security cable features a 15mm Ø diameter braided steel cable. Covered in a durable vinyl coating, it not only protects the cable from wet weather, but also prevents scratches to bicycles. Perfect for combining with a Sold Secure D-lock or U-lock for certified protection for your bicycle.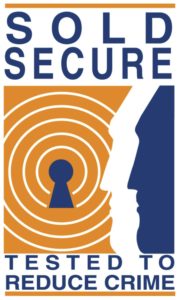 Independantly tested by Sold Secure
Independently tested and approved by Sold Secure to Bicycle Silver. They provide a good level of resistance to common methods of attack.
Police recommended
Awarded "Secured by Design" – the official Police initiative to support reducing crime through good product design. The "SBD" logo shows the product meets strict standards through independent certification and good product design.
Self-coiling cables at a glance
15mm diameter braided steel cable for increased strength and flexibility
Weather resistant vinyl coating
Ideal for bicycles and general security
| Art.-No. | Length | Cable Ø | Sold Secure |
| --- | --- | --- | --- |
| | cm | mm | |
| 152C | 210 | 15 | ✔ |