Compact and flexible security solution for bicycles and more
Self-coiling security cables are ideal for threading through wheels and the bicycle frame to secure all parts together. Pair with a U-lock or D-lock to offer complete security. Compact to travel with and quick to use, self-coiling cables automatically return to their shape when removed, saving time and preventing tangles. They are also ideal for a multitude of security solutions around the home, from securing ladders, garden furniture to barbeques and patio heaters.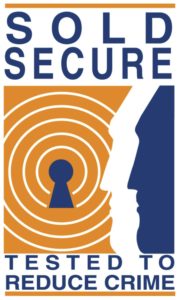 Independantly tested by Sold Secure (12mm Ø cables only)
The 121C and 122C self-coiling 12mm Ø diameter cables are independently tested and approved by Sold Secure to Bicycle Silver. They provide a good level of resistance to common methods of attack.
Police recommended
The 121C and 122C self-coiling 12mm Ø diameter cables were awarded "Secured by Design" – the official Police initiative to support reducing crime through good product design. The "SBD" logo shows the product meets strict standards through independent certification and good product design.
Self-coiling cables at a glance
Braided steel cable for increased strength and flexibility
Weather resistant vinyl coating
Ideal for bicycles and general security
Self-coiling for easy storage
Sold Secure Bicycle Silver (121C and 122C only)
| Art.-No. | Cable Ø | Length | Sold Secure Approved |
| --- | --- | --- | --- |
| | mm | cm | |
| 750 250 | 10 | 250 | |
| 121C | 12 | 120 | ✔ |
| 122C | 12 | 210 | ✔ |