Sold Secure approved heavy duty U-lock
Small but mighty, 1480 HB 100 60 is compact enough to throw in a backpack, but strong enough to stand up to some serious abuse. Don't just take our word for it, independently certified to Sold Secure to Bicycle Diamond, security for your bicycle doesn't get much better than this. Perfect for pairing with a Sold Secure approved chain, the 1480 HB is perfect for those wanting to protect their expensive two-wheeled investment.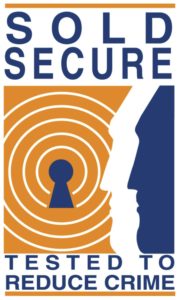 Independantly tested by Sold Secure
The 1480 HB is independently tested and approved by Sold Secure. Many insurers will request this certification to ensure your bicycle is secure, even when out of sight. Bicycle Diamond offers the highest levels of security against all common attack methods such as hacksaws and bolt croppers. It is also approved for use with motorcycles, meeting Sold Secure Gold.
Police recommended
The 1480 HB was awarded "Secured by Design" – the official Police initiative to support reducing crime through good product design. The "SBD" logo shows the product meets strict standards through independent certification and good product design.
1480 HB 100 60 at a glace:
Sold Secure Bicycle Diamond & Motorcycle Gold
double bolted mechanism
case hardened steel shackle and body
protective rotating keyhole cover
weather resistant
strong disc locking mechanism
large number of key differs
| | | |
| --- | --- | --- |
| Art.-No. | Shackle W x H | Shackle Ø |
| | (mm) | (mm) |
| 1480 HB 100 60 | 97 x 60.8 | 16.0 |