BURGProtect Smart Alarm System
The innovative BURGprotect ™ smart home system from BURG-WÄCHTER combines protection against burglary, fire and water damage into one easy to install system. During development, a lot of emphasis was placed on ease of installation and operation, allowing any home to be protected in a few easy steps.
How BURGprotect Works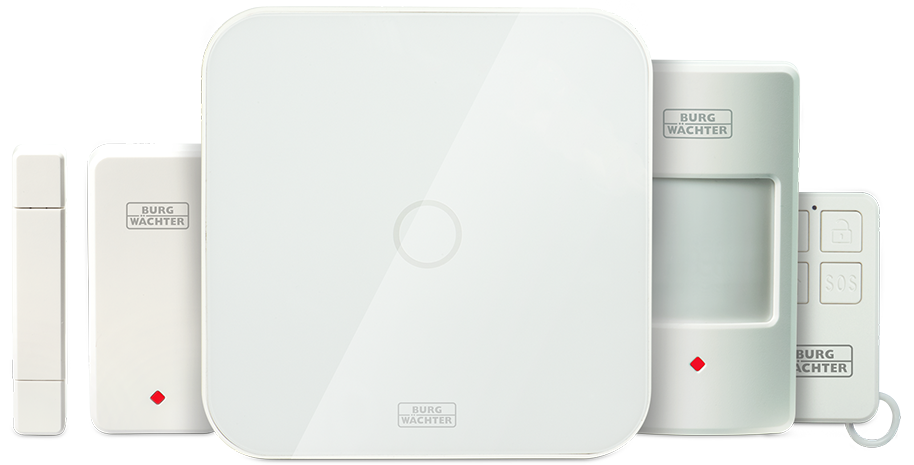 Base 2200: Control unit & alarm siren in one
The heart of BURGprotect ™ is the central control unit Base 2200. All sensors are connected to the base 2200. Adding sensors is quick & easy – simply scan the QR code printed on each sensor with your smartphone. It doesn't get any faster or easier! The sensor range in the home is up to 50 metres.
The system monitors the home when activated and depending on the sensors installed, alerts the user of movement, vibration, smoke, water or an opened window / door. When a sensor detects an event, it informs the Base 2200 and in a matter of seconds a notification is sent to the smartphone. At the same time the device triggers an alarm sound of up to 100 decibels. To use the system, only an internet connection is necessary. The control unit can access the internet in three different ways; LAN, WLAN or GSM (SIM card). For additional security, the Base 2200 is protected against jamming attacks.
Everything in view, everything under control: with the free BURGprotect ™ app
Smart and easy: All sensors can be paired with the BURGprotect ™ app with the Base 2200 control unit. The app is available free of charge for Android and iOS. Managing devices via the BURGprotect™ app is straightforward and easy – whether you install 5, 50 or 500 components such as motion detectors, alarm sirens or smoke detectors. In the development of the app, the intuitive and user-friendly operation came first.
Your safe smart home
Front door, windows, living room, terrace, bedroom, cellar: BURGprotect offers a sensor to protect your smart home. From the siren on the front door via the contact detector on the window to the smoke detector in living rooms and bedrooms.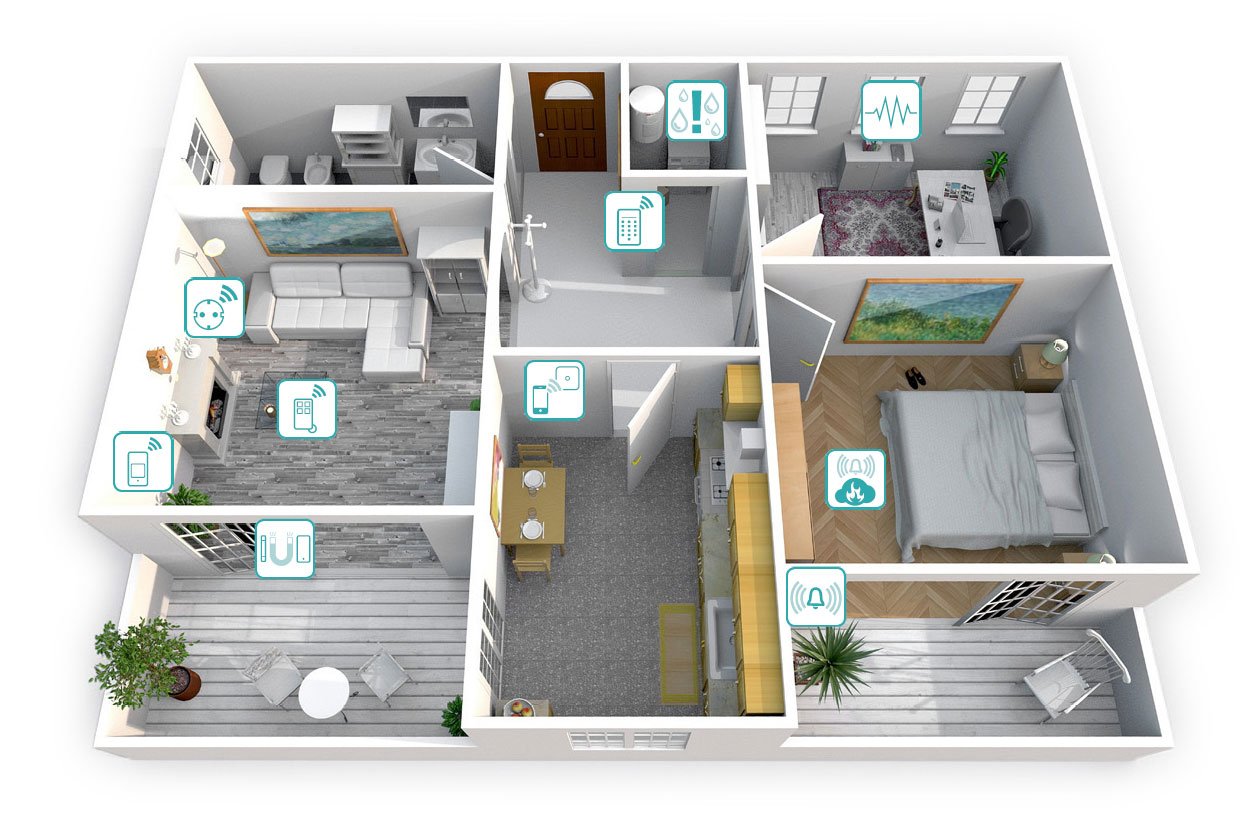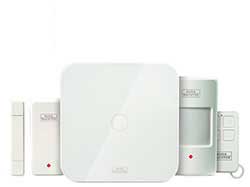 Set 2200
Perfect start package for your home
Consisting of: 1x Base, 2x Contact, 1x Motion, 1x Control
Securing windows and doors, motion detectors capturing burglars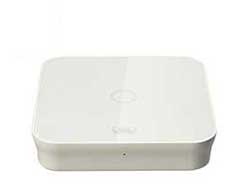 Base 2200
Central control unit with integrated siren (max 100 dB)
Backup battery, anti-tamper and jamming protection
Three Internet connections (LAN, WLAN, GSM)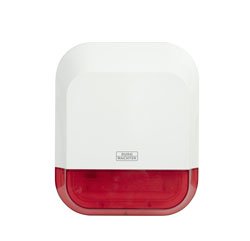 Siren 2150
Optical and acoustic alarm signal up to 120 dB
Visible outdoor installation deters burglars
Backup battery (max 20 hours), Tamper protection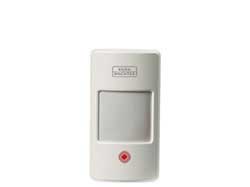 Motion 2010
Passive infrared detector
Detection range approx. 110 degrees
Small animal detection prevents false alarms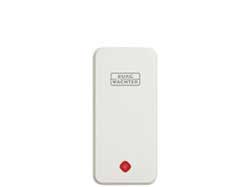 Vibrancy 2020
Vibration alert
Versatile use (windows, furniture, showcases)
Easy attachment without screws
Contact 2030
Contact detector, alarm at door or window opening
Easy attachment without screws
High range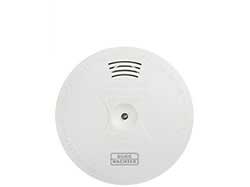 Smoke 2050
Smoke detectors are mandatory in living spaces
Alarm up to 85 dB with heavy smoke
Also usable without app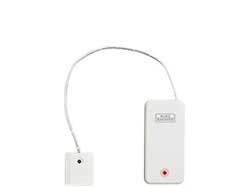 Water 2060
Water detector, alarm if the water level is too high
Suitable as ingress of water, overflow detector
Message on low battery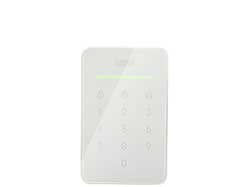 Keypad 2100
Remote control with touch keyboard for wall mounting
Colored LED display shows the alarm status
Operation of alarm system, home scenario, SOS panic function (contact persons will be informed)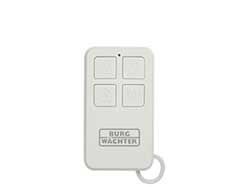 Control 2110
Handy remote control
Operation of alarm system, home scenario, SOS panic function (contact persons will be informed)
Practical fastening ring for keychain or key box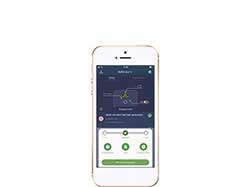 BURGprotect ™ App
Free app for iOS and Android
Secure thanks to 256-bit encryption
Intuitive installation of the alarm system